Twisted|Lounge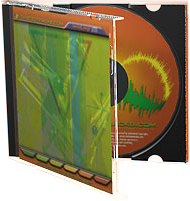 This item can also be found on:
Twisted|Lounge (10 songs; 60 tracks total) is a collection of ultrafabulous laid-back chillout tunes, with that quirky, 50s-esque vibe. As the name would seem to imply, lounge music goes well with just that...and perhaps a stiff one on the rocks.
View the End User License Agreement (EULA) for this Royalty Free Music Volume.
Uncompressed 48k AIF, 44.1k WAV or MP3 Download; Length: 44.1 Minutes