Twisted|Bossanova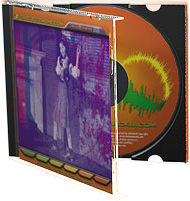 This item can also be found on:
Twisted|Bossanova (10 songs; 60 tracks total) is a collection of stylish grooves; the perfect accompanyment to a dirty wet martini, with just the right amount of cha cha cha to spice up the dance floor. Tempos are slower, but enough to get your toe tapping.
View the End User License Agreement (EULA) for this Royalty Free Music Volume.
Uncompressed 48k AIF, 44.1k WAV or MP3 Download; Length: 43 Minutes