Twisted|Lounge2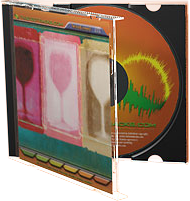 This item can also be found on:
(10 songs; 60 tracks total)
Twisted|Lounge2 is a second compilation of ultrafabulous laid-back chillout tunes, with that quirky, 50s-esque vibe. As the name would seem to imply, lounge music goes well with just that...and perhaps a stiff one on the rocks.
The following 57 items are included in this collection. Click Preview to listen, or the name of the item for more detailed information.
View the End User License Agreement (EULA) for this Royalty Free Music Volume.
Uncompressed 48k AIF, 44.1k WAV or MP3 Download; Length: 44.1 Minutes