Twisted|AmbiTech3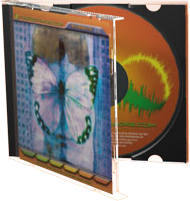 This item can also be found on:
(10 songs; 58 tracks total)
Twisted|AmbiTech3 is a collection of etherial textures combined with subdued yet groovy rhythms that propel the vibe while retaining a relaxed atmosphere. Tempos are medium to slow, and instrumentation is typically sparse and synthetic in nature.
The following 59 items are included in this collection. Click Preview to listen, or the name of the item for more detailed information.
View the End User License Agreement (EULA) for this Royalty Free Music Volume.
Uncompressed 48k AIF, 44.1k WAV or MP3 Download; Length: 45.5 Minutes