Twisted|Triphop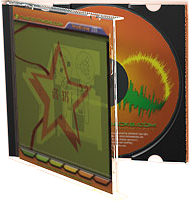 This item can also be found on:
Twisted|Triphop (10 songs; 51 tracks total) The thoroughly chill vibe of this genre made it a crossover sensation, due to its accessibility and understated nature. Lots of samples and loops form the base of each track, punctuated by more acoustic instrumentation.
The following 51 items are included in this collection. Click Preview to listen, or the name of the item for more detailed information.
View the End User License Agreement (EULA) for this Royalty Free Music Volume.
Uncompressed 48k AIF, 44.1k WAV or MP3 Download; Length: 48.2 Minutes