Twisted|Breakbeat2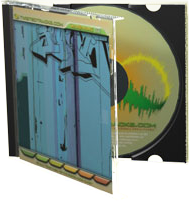 This item can also be found on:
(10 songs; 60 tracks total)
Twisted|Breakbeat2 is a second collection of modern grooves with roots in underground club culture. Characterized by aggressive synths and samples combined with offbeat loops and drums, breakbeat is a style that is both danceable and listenable.
View the End User License Agreement (EULA) for this Royalty Free Music Volume.
Uncompressed 48k AIF, 44.1k WAV or MP3 Download; Length: 44.2 Minutes