Twisted|Disco2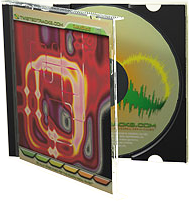 This item can also be found on:
(10 songs; 62 tracks total)
Twisted|Disco2 combines soulful vocal samples, retro synths and 4/4 rhythms to get your bootie shakin'. Groovy rhythms with tempos around 120-130 bpm combine with upbeat, positive vibes to liven up the dance floor.
The following 64 items are included in this collection. Click Preview to listen, or the name of the item for more detailed information.
View the End User License Agreement (EULA) for this Royalty Free Music Volume.
Uncompressed 48k AIF, 44.1k WAV or MP3 Download; Length: 41.6 Minutes