Logging in
Logging in is easy...simply click Log In under the My Account tab.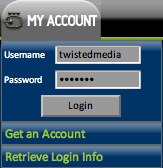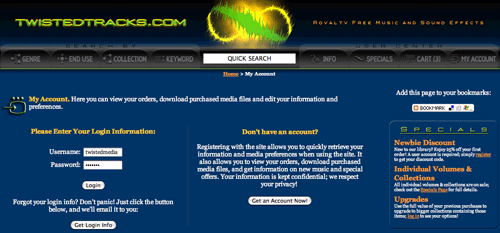 A page is displayed allowing you to log in, retrieve your login information, or start a new account.
Privacy Policy:Twistedtracks.com will not share any of your information with any other company...
we hate spam as much as you do.
To simply browse the site, listen to previews and search for tracks, you do not need to log in. To purchase products, however, you must register. This can be done at the time of checkout.
Entering your information allows you full access to the site, and allows us to keep you up-to-date on additions to the site, specials, etc.