About Our Musicians
The music and sound effects on Twistedtracks.com are written and produced by a global creative collective, coming together to offer you unique and diverse multi-cultural aural masterpieces. With homelands ranging from Argentina to New Zealand, this breadth of experience can bring an authentic richness to any soundtrack or sound effects track. In addition, our musicians benefit from each and every license of their material...a partnership that staves off the starving from the artist. Below is a list of our finest.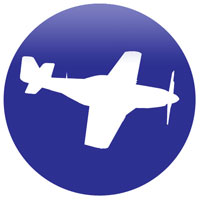 Airborne Sound
View all tracks by this artist.
Contact this artist.
Website: http://www.airbornesound.com

Airborne Sound has been recording, mastering and providing sound effects for the professional film and multimedia communities for almost fifteen years. Airborne Sound's work has been featured in Hollywood feature films such as Batman Begins, Clint Eastwood's Million Dollar Baby, Glory Road, Michael Mann's Ali and most recently HBO's Generation Kill. The sound designers from Airborne Sound have collaborated with Microsoft, Apple, Sprint and Adobe. The Airborne Sound library comprises almost 10,000 professionally-mastered sound effects, all with additional Soundminer metadata information. It features luscious ambiences, European as well as North American signature recordings, planes, trains, industrial effects and machinery and much more.

---
---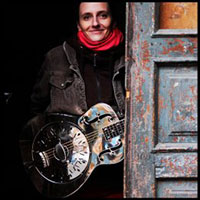 Aleksandra Siemieniuk
View all tracks by this artist.
Contact this artist.
Website: http://siemieniuk.net/



Aleksandra Siemieniuk plays resophonic, acoustic, electric and baritone guitar, and her guitar technique includes fingerpicking and slide. She is also author of papers on African-American musical styles. She performs on regular basis with Magda Piskorczyk, giving concerts in Poland and abroad. In 2011 she released her solo instrumental mini-album "World Looks Bad" based on original compositions.

??In 2002, she was granted scholarship to take part in International Guitar Seminars in New York where she polished her acoustic guitar and slide techniques with masters of acoustic guitar (i.e. Bob Brozman, Woody Mann). Musical explorations made her devote her M.A. thesis in sociology of culture to the study of evolution, significance and use of sound in black music. Extensive fragments were published in Polish musicology journal "Muzyka" ("Music"), issued by The Institute of Art of The Polish Academy of Sciences.??

Aleksandra choses to diverse musical climates – beginning with pure acoustic sound through alternative music and rock to various types of contemporary electronic music. She is fascinated with oriental instruments like oud or saz and ethnic music – transformed or not – e.g. traditional African, Arab or Turkish music. She is particularly fond of African-American tradition expressed in funk, soul, hip-hop, gospel or country blues. Those genres influenced her own music style and technique, compositions and arrangements.



---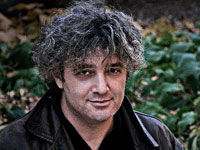 Alex Khaskin
View all tracks by this artist.
Contact this artist.
Website: http://www.alexkhaskin.com

Alex Khaskin was born on March 26, 1960 in St. Petersburg, Russia. He received his undergraduate education at Glinka's School for The Musically Gifted (piano and conducting), before studying composition and conducting at The St. Petersburg State Conservatory. Alex completed the postgraduate course in composition there in 1984. In addition to receiving a 'Master's with Distinction', he was also the winner of the St. Petersburg Young Composers' Festival composition prize, and graduated with the highest marks in his class. Alex worked as a pianist, orchestrator, and arranger at Russia's Lenconcert state organisation and a music director for stage, television, and recordings -- arranging and conducting for various Russian stars. Alex regularly worked as guest conductor for the Radio and Television Orchestra of St. Petersburg, the Lenfilm Stage Orchestra, and the Orchestra of the St. Petersburg State Conservatory. Inspired to seek a career in film music, he attended master classes by the famous Russian film and classical composer Andrei Petrov. From 1985 until his immigration to Canada in 1993, Alex scored 14 theatrical and television films and documentaries. As well as writing music for film, Alex has been active as a composer of contemporary classical music. Between 1980 and 1993, he composed a symphony, a violin concerto, 2 cello concertos, concertos for piano, a triple concerto for violin, viola and cello, a string quartet, and much other chamber music, as well as choral and vocal works. In 1993 Alex left Russia with his family and immigrated to Canada. He became a Canadian citizen in 1996 and resides in Toronto, Ontario. For the last 15 years, Alex has been working successfully in the North American film and television industry. The list of his clients includes: CBS, CBC, CTV, Nelvana, Lions Gate Films, Artisan, Alliance/Atlantis, CCI Entertainment, Muse Entertainment, CINAR, Dufferin Gate, Decode Entertainment, Regent Entertainment, Legacy Film Works, Barna-Alper Productions and many more.

---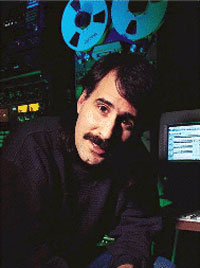 Angelo A. Panetta
View all tracks by this artist.
Contact this artist.
Website: http://www.rrca.com/panetta/compose.html

A native of New Jersey, Angelo Panetta is a talented composer with many assets. Since joining the Radio Repertory Company of America in 1995, Mr. Panetta has composed music for 18 half hour episodes and 6 features. Heard on XM Satellite Radio and available for purchase from online bookstores such as Audible.com, Apples's iTunes store and Amazon.com. These audio adventures contain such stars as Katey Sagal, best known as Peg Bundy from "Married with Children" ; Marina Sirtis, Deanna Troi from "Star Trek-The Next Generation"; Claudia Christian and Patricia Tallman from "Babylon 5", Andy Hallett from "Angel" and Traci Elizabeth Lords from "First Wave". Mr Panetta has just completed sound design on the animated feature Turok, Son of Stone and is currently working on the sound and music for the animated feature Geppetto's Secret, featuring the voices of Tom Bosley and Eric Roberts, Anne Manx the animated series, ProjectTERRA, as well as music for Richard Hatch's Great War Of Magellan. A graduate of William Paterson University of New Jersey with a Bachelor of Arts degree in Applied Music, Mr. Panetta is the owner and operator of Panetta Studios, specializing in audio post-production for film and video.

---
---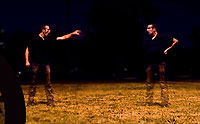 Benn Jordan
View all tracks by this artist.
Contact this artist.
Website: http://www.theflashbulb.net

Benn Jordan was born in Georgia in 1978, but moved to Chicago to live with his grandparents at a young age. His career began releasing instrumental music on small labels in the United States and Europe, but has recently developed into other paths such as record producing and freelancing as a television and film composer. Benn is also an active jazz guitar player and drummer in Chicago venues. In 2005, The Flashbulb toured with Dillinger Escape Plan which helped diversify his listeners, and has recently been working with Ben Weinman on creative efforts. Jordan is a sufferer of bipolar disorder, which may explain the extreme diversity in his musical endeavors.

---
Big Room Sound Inc.
View all tracks by this artist.
Contact this artist.
Website: http://www.bigroomsound.com/

J.R. Fountain is a gifted sound designer based in Toronto, Canada. Having worked with many of the top post houses in Toronto such as Sound Dogs, Deluxe, ImagesInSound, and Technicolor, his work has spanned many formats including, features, television, and IMAX. Constantly driven to push the quality of his work, J.R. has amassed a personal library of over 4500 sounds. From violent metal impacts, casino backgrounds free of music, heavy airplane turbulence, sound design whooshes & swells, and of course much more. Selected credits include, "Wild Ocean 3D" (2008 GSCA Award for Best Sound Design, 2009 MPSE Nomination), "Digging Up The Trenches" (2007 Gemini Nomination), "London Eye 4D" Themed attraction film that preludes a flight on the London Eye in London, UK.

---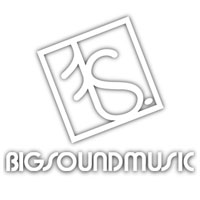 Big Sound Music
View all tracks by this artist.
Contact this artist.
Website: http://www.bigsoundmusic.com

Rooted in classical music, Vince Varco has proven his skills as a well-rounded composer in the music field. He's best known around Chicago for his hard-hitting delivery with local Rock and Reggae bands and earned the title "Best Keyboardist" by the Chicago Entertainer in 1998. As an independent producer, performer, and session musician, Vince has worked on many projects over the entire musical spectrum including credits on over twelve Delmark Records releases. Of these, most notably Memphis R&B legend Syl Johnson's "Back in the Game", and Chicago Blues great Willie Kent's "Make Room for the Blues". One of Chicago's foremost contributors to the World Beat genre, Vince has credits on many releases working with notables such as Junior Marvin of the Wailers, Hamid Drake, and Sidney Mills of Steel Pulse. A fixture on the Chicago music scene, Vince has performed with many rock, blues, world beat, and reggae incarnations. In 2000 he and composer partner Kathyjo Varco formed the music production house Big Sound Music and released a music library of compositions, ranging from quirky lullaby's through truly-funky street rhythms, all the way to earnest and quite moving orchestral themes. He initially scored several political spots, then broke into broadcast television with compositions for Speed Channel, CMT and The History Channel. His knowledge of music, at its core, shows through in his sensibilities when writing for any genre and has a way of tapping in with precision.

---

Black Dog Sound
View all tracks by this artist.
Contact this artist.

Black Dog Sound is known for producing some of the most high quality, best captured sound effects in the industry today. The small company is run out of Philadelphia, PA and led by Sound Designer Mark Trewella. Black Dog Sound specializes in high quality 24 bit recordings made for use in both film and multimedia application.

---

Blastwave FX
View all tracks by this artist.
Contact this artist.
Website: http://www.blastwavefx.com/

Blastwave FX develops next-generation HD sound effects libraries for professional audio production. Our design and engineering teams push the sound envelope with innovative product formats, rich metadata, multi-channel libraries and the highest resolution audio that technology allows. Blastwave FX libraries, including our flagship SONOPEDIA HD sound effects library, serve as royalty-free creative resources for audio professionals worldwide in post, broadcast, film, television, video games, animation, radio, new media and beyond. Blastwave FX continually introduces innovation into the industry through SDS Hard Drive Libraries, Free Sound Effects Updates for Life, Sound Design Competitions, and the Blastwave Labs Blog. Blastwave FX production is based in Detroit, MI and is headed by Ric Viers, author of The Sound Effects Bible (MWP).

---
---

Catch 22 Music
View all tracks by this artist.
Contact this artist.
Website: http://www.catch22media.co.uk

We provide a range of professional stock items for companies all over the globe. The Catch 22 Music production library sells all over the world to various markets, and we are continually creating more and more fresh music. Music composition for films is our forte, and our favorite genre to compose in is Horror and Thriller. If you are a director or producer looking for some great horror music for your next film, you've found a great source!

---
---
---
---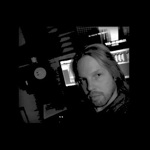 Christian Lundberg
View all tracks by this artist.
Contact this artist.

Christian Lundberg was born and raised in the diverse musical surroundings of southern Sweden. As a result, Lundberg grew up alongside an unusually broad range of influences including: Rock, Soul, Funk, Pop, Hip Hop and Blues. At age 18, Lundberg graduated from Guitar Institute of Technology in Hollywood California. At age 25, he earned a recording engineering degree from UCLA in Westwood, California. Lundberg is currently living in Marina Del Rey, CA, composing music for film, TV and commercials as well as mixing music for various Los Angeles-based artists.

---

Composing the Score
View all tracks by this artist.
Contact this artist.
Website: http://www.composingthescore.com

Tim Juliano is a graduate of the Berklee College of Music in Boston. Here, Tim dove into the world of Contemporary Writing and Production, studying musical writing, arrangement and even conducted original music for several different independent projects. However it wasn't until he wrote an orchestral piece for a 45-piece orchestra that he found his calling as a composer. Tim graduated cum laude and returned to California where began pursuing film scoring. He did so without any support, initially working nights and weekends on his craft while working eight-hour days as a barista. With no familial connections, no industry contacts only an inextinguishable passion for music, Tim began his career scoring student films for free. As Tim's work reached the ears of professional directors, corporations and marketing executives what had been a dream became reality: he was being paid to do what he loved. And, three years after moving back to southern California he had garnered enough interest in his music from industry professionals that he was able to devote all his energies on composing full-time. Tim opened a small office for "Composing the Score," the company he had founded 4 years after moving back to California and wrote and composed full-time. Since that time two years ago, Tim has gone on to work on a number of national commercials and film projects for numerous companies including Disney, NBC, Public Storage, Kyocera and Infiniti Motors. He has also worked on several non-profit projects for various N.G.O.'s including Wheels for Humanity and the National Kids Peace Organization.

---
---

Curtis Marolt
View all tracks by this artist.
Contact this artist.
Website: http://curtismarolt.phatcave.com/

Curtis Marolt is an experienced composer/producer and a rising star in the music industry. His work with children's interactive books, games and multimedia have earned him a great deal of recognition from Disney/Pixar, Sesame Street and Nickelodeon. He is currently senior composer/sound designer with Learning Curve Publishing, a faculty member with Columbia College and a contributing composer for several music libraries. His work with Disney/Pixar has included scoring original music for interactive titles such as: Wall-E, Toy Story, The Incredibles, Cars, Monsters Inc., The Little Einsteins, and Cinderella just to name a few. The products on which has has worked have kept children entertained while the story comes alive as well as enhancing reading skills. As a producer, Curtis has taken his "hook driven" chops to the pop arena for artists Sherrie Adams, David James Jr. and countless others. With hits such as "Sweet Nicole", R&B club track "Baby I Love U" and rock anthems like "Legal in My Mind", Curtis is sought after for his ability to generate Pop classics in any genre. In addition, Curtis has taken his memorable melodies to the online gaming arena. His compositions are the foundation for the unique environments in McDonald's new "Virtual World". Go to happymeal.com and check it out!

---
---
---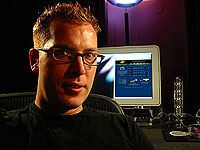 Derek Frederickson
View all tracks by this artist.
Contact this artist.
Website: http://www.twistedmedia.com

With over 15 years experience working in the disciplines of multimedia design, Derek balances the worlds of art and commerce. On one side is award-winning work for a corporate and entertainment clientele, and on the other, music composition and filmmaking. Derek's skills in graphic design, 2d and 3d animation, video production, interactive and web programming, and music composition and production contribute to projects for such clients as ABC, Astra/Zeneca, Fedex, IBM, Kellogg's, Palm, Phillips, Sherwin Williams and Xerox. In addition to project-based work, Derek founded and operates Twistedtracks.com, an online production music resource connecting the efforts of a global base of music talent with a global client base of producers, game developers and filmmakers. Derek received his bachelor's degree in telecommunications and Video Production from Michigan State University.

---
---

Dynamedion
View all tracks by this artist.
Contact this artist.
Website: http://www.dynamedion.com/

In 2003, a composition by Pierre Langer (founder of Dynamedion) was featured at the first symphonic video game concert in Europe at the GC in Leipzig / Germany. The concert took place in one of the most renowned concert halls of Europe – the "Gewandhaus zu Leipzig". Today Dynamedion has become one of the leading companies for game audio sound in Europe with fourteen team members. The Dynamedion team has worked on over 160 projects in the meantime including the first live orchestra production for a video game in Germany and the first orchestral soundtrack worldwide that has been recorded in the new "Wellenfeld Synthese" format by Fraunhofer Institute.

---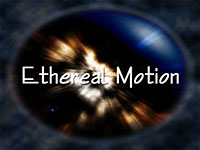 Etherial Motion
View all tracks by this artist.
Contact this artist.
Website: http://www.elliottbayrecording.com

Ethereal Motion is the personal music project of Scott Ross, an accomplished engineer and producer from Seattle, Washington, and the owner of a large commercial recording facility, Elliott Bay Recording Company. The music of Ethereal Motion blends melodic grooves, live drums and loops, tasteful keyboard layers and horn sections, always providing an esoteric musical soundscape. Covering a large number of genres, including New Age, Industrial, Rock, Country, Jazz, Disco, and Funk -- each track tells a story that would complement any contemporary film, TV, documentary, commercials, and a host of new media applications.

As a composer his music has been placed on many shows and commercials, some including Rizzoli And Isles, American Pickers, Pawn Stars, Saturday Night Live, NBC Sports, Storage Wars, Alaska Gold Diggers, Honey Boo Boo, and many, many more.

As an engineer and producer, he has recorded over 400 records to date, 8 of which have been certified gold. Past credits/artists he has worked with include: Andy Williams, Dr. John, Morris Day, Susannah Hoffs, Frank Stallone, Nichelle Nichols, The Olympics, Gladys Horton, Bill Champlin, Rod McKuen, Linda Blair, Los Tiranos Del Norte, Lalo Y Los Descalzos, and many many more.

---
Harry Henshaw
View all tracks by this artist.
Contact this artist.

Dr Harry Henshaw is both a musician and counselor, having composed therapeutic relaxation music for over 15 years. A graduate of Boston University, Dr Henshaw uses his music for helping others to experience a general state of deep relaxation and for stress reduction.

---
---
---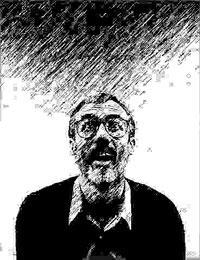 Jack Gray
View all tracks by this artist.
Contact this artist.
Website: http://www.jackgray.info

Jack Gray earned his doctorate in composition at Cornell University, where he studied with the Pulitzer Prize-winning composer Karel Husa. He has worked as a conservatory faculty member, computer programmer, new music advocate, radio host, film composer, songwriter, and content provider for production music libraries. His music has been heard in the concert hall, in film, and on television and radio.

---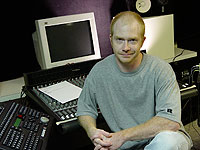 Jason Mallow
View all tracks by this artist.
Contact this artist.
Website: http://www.jasonmallow.com

Jason (BMI) has been involved with music since his emergence from the womb. He is a multi-instrumental musician with a formidable audio production/engineering background. Having dealt with radio syndication, audio restoration for film, plus numerous music related endeavors (the passion of it all!!), he has built a solid reputation as having a "detailed oriented creative element" that's all his own. Somewhat "old school" in his approach, he approaches music in it's organic form…no performance "correction", no "synthetic" production,,. Just real performances with real instruments. This approach has generated the interest of some impressive clientele that include: Viacom, Inc, Joey Demaio/MCM Records, Stacy Keach, Metal Blade Records, WGN Studios, Jim Henson Studios, Guitar Center, Bayliner/Maxum Boats, Chevrolet, Ford Motor Co., just to name a few. He currently resides in Chicago, but has done work that has reached around the world.

---
---
---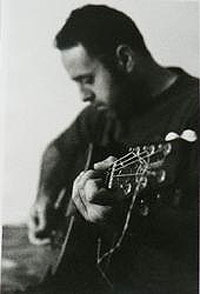 Jerome Lamasset
View all tracks by this artist.
Contact this artist.
Website: http://www.myspace.com/lamasset

I grew up near La Rochelle in France and began as a rock guitar player in pub bands. Eventually I moved to Paris and worked in studios (mainly dance music or hip hop) as an arranger and co-composer. I've studied Celtic Folk music and Moroccan music and worked with the local musicians of Marakkech. I've also travelled much to Africa and around Eastern European countries like Romania. I now work with corporate video and documentaries, and sometimes as an attending or arranger composer. I'm also working on a pop album as composer, with a French record company. I am a fan of Bruce Springsteen, Jonas Hellborg, Ravi Shankar, Bach, Chopin,Terje Rypdal, Dave Matthews, derek Trucks and David Gilmour. (a strange list, but I love music). I'm 45 years old, married with 4 children.

---
---
Joel Steudler
View all tracks by this artist.
Contact this artist.

Joel Steudler composes music with impact! Whether it is dramatic orchestral underscore, bone-crushing metal, or ethereal electronica, Joel's music will heighten emotions and bring out the best in your project. Deriving his influences from such modern composers as John Williams and Basil Poledouris, and from classical masters Prokofiev and Stravinsky, Joel strives to infuse his music with memorable themes and sweeping melodies.

---
---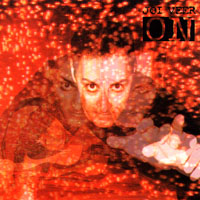 Joi Veer
View all tracks by this artist.
Contact this artist.
Website: http://www.cdbaby.com/Artist/JoiVeer



Silence and space will flurry into controlled mayhem like a whisper to a scream… — Joi Veer

Joi has many musical influences, from early favorites such as Graham Parker, Peter Gabriel, U2, David Bowie, Elvis Costello, John Lennon, Petula Clark, and James Taylor as well as Goo Goo Dolls, Pearl Jam, Soundgarden, Jeff Buckley, Alanis Morissette, Dave Matthews, Persephone's Bees, & Lifehouse.

Joi Veer's new CD "PRESENT DAY"  is a collection of 12 of his boldest and unique vocal tracks to date which feature guitar-driven alternative and modern rock as well as retro vintage flavored pop.  Both lyrically and musically, he delves into new territories in songwriting, and executes them in the recordings via an installment of unusual paradigms and events.  Released 3.3.2014, it's already making its mark and has received rave reviews by premiere music libraries such as Jingle Punks, Freeplay Music, and Fliktrax.

Joi Veer's previous CD is a collection of 15 of his most adventurous instrumental tracks called "UNDERTONES" which range from guitar-driven alternative pop and modern rock, orchestral pop, retro rock/funk/quirky gems, and fun TV themes.  Placements include the 2012 Summer Olympics in London, WEtv's "Amazing Wedding Cakes," TLC's "The Lottery Changed My Life," NBC's "The Nate Berkus Show," and Bravo's "Flipping out."

Joi's CD "UNSUNG," is his first instrumental collection and has 15 diverse tracks which vary from children's, quirky, vintage, retro hip-hop to anthemic action rock tunes.  Noteworthy placements include The Late Show with David Letterman, Last Call with Carson Daly, MTV's "Exposed"& "The Real World," "Access Hollywood," Food Network's "Ace of Cakes," UNCF's "An Evening of Stars," "America's Funniest Pets & People, and "Curious George."

Joi's follow-up CD, "PEARL DIVING" features 14 of his most dynamic songs that are naturals for dramatic film, reality television and sports events.  Among the numerous music placements are ABC's "Men In Trees," "American Idol Rewind," "Food Challenge," "Biography," and TLC's "Toddlers and Tiaras."  These tracks were used extensively, along with many from the "UNSUNG" and "ON" collections, in the 2006 Winter Olympics in Torino and 2008 Summer Olympics in Beijing.  Also, his song "Lost" received airplay in the NY area.  This time, he teamed up with producer, Armand John Petri (Goo Goo Dolls, Six Pence None The Richer, 10,000 Maniacs) who helped craft these recordings.

Joi Veer's debut CD, "ON" features 12 of his heartfelt pop and rock songs.  Chiming in on these tracks are drummers Steve Holley (McCartney & Wings, Joe Cocker), Shawn Pelton (Saturday Night Live, Shawn Colvin), and bassists Jeff Allen (Duncan Sheik) & Mark Egan (Joan Osborne, Marc Cohn).  Among the many placements are A&E's Gene Simmons Family Jewels, FOX's "America's Most Wanted," Animal Planet's "That's My Baby," ESPN sports presentation Trophy Lalique, an A&E special, Evil Knievel's Wild Ride, and on Lifetime Television's "Beyond Chance" hosted by Melissa Etheridge."ON" has been embraced by e-zines, receiving reviews from THEGLOBALMUSE.COM, MUSICIANSREALM.COM, IMPACTPRESS.COM and SCORE!ROCKS.COM.  It has received airplay on college and commercial radio stations in the NY/NJ and Boston areas. 

Artist Profile

It is the song that drives this artist.  Never bound by "formula," Joi's music explodes through his gravitation to the guitar as his main songwriting tool.  His drumming background has given him a keen awareness of rhythm and percussion which bubbles beneath his signature vocals delivering waves of fluid melody.  An occasional splash of "world beat" flavor complements the ever-present electric and acoustic guitars.

The human experience and condition are his most fascinating palettes.  The interaction, perspective, and behavior of people are the substance of his lyrics which are woven through the fabric of infectious melodies.  Whether simple statements of emotion or a testimonial to Joi's life experiences, the result is an extension of himself through brutally honest written songs delivered with conviction.  Joi constantly dares and re-defines his artistic license.  His songs are conceptually, lyrically and musically engaging in their dynamics.



---
---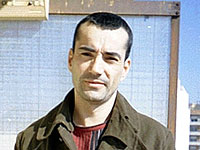 Juan Sanchez
View all tracks by this artist.
Contact this artist.
Website: http://www.equinoxsounds.com

Since 1999 Juan Sanchez has been writing Ambient / New Age music for various publishers of music for TV and Film. He has also produced sample libraries and CD music libraries. Juan writes music that sounds atmospheric and dreamy accompanied with some type of electronic beats. Usually in the following styles: Ambient, Chill Out, Trance, Techno-Ambient and New Age. He works and lives in Barcelona. Currently he has started his own sample and music loop company called Equinox Sounds.

---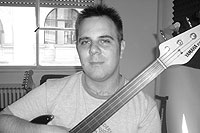 Julio Kladniew
View all tracks by this artist.
Contact this artist.
Website: http://www.juliokladniew.com.ar/

Julio was born and raised in Argentina, after winning a scholarship from Berklee College of music,we moved to Boston where he study composition and production. Back in Buenos Aires he now composes for TV and advertasing. His credits include: Mercedez Benz, Burger king, western union, Alive, and many others.

---
---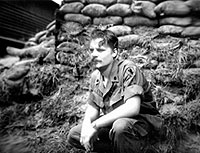 Lab Report
View all tracks by this artist.
Contact this artist.
Website: http://www.mattschultz.com

Matthew Schultz (Lab Report) is a multi media artist. He has performed on over 26 released CDs, several of those productions were solo. He is most known for his leading roll with the dark ambient project Lab Report. He performed and toured with the industrial rock band Pigface. He designed the music instruments known as the Anti Tank Guitars. Schultz has scored soundtracks for director Bernard Rose's (Candyman, Immortal beloved) The two features he scored were Ivans XTC and Snuff Movie. His latest commercial CD "Loops" is available on itunes as well as other download media sites. Schultz is also a graphic designer and was the Art Director of the Illinois TImes newspaper. He has had many solo and collective art shows. He is currently working on his MFA in sculpture at SIUC.

---
---
---

Lynne Publishing
View all tracks by this artist.
Contact this artist.
Website: http://www.shockwave-sound.com

Shockwave-Sound.com is a music and sound-fx production company that was started in 2000 by Norwegian born composer, producer and sound designer, Bjorn Lynne. After spending 10 years working as an audio developer and music composer in the video games business, Bjorn originally set up Shockwave-Sound.com as an outlet for his own music, and then progressed to signing several artists and sound recordists to his label. Through their site Shockwave-Sound.com, his company offers royalty free music licensing by way of buyout music, stock music, sound effect downloads and royalty-free CD collections. They also provide a voice dubbing / voiceover recording service.

---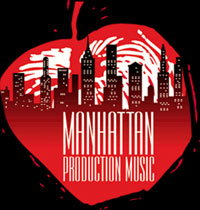 Manhattan Production Music
View all tracks by this artist.
Contact this artist.
Website: http://www.mpmmusic.com

From our sister company, Grammy winning, world renowned classical and jazz label Chesky Records comes our Audiophile Sound Effects Series featuring 594 effects on 6 CDs usable for radio, television, corporate and motion pictures. This is the only sound effects series worldwide that was recorded by a classical sound engineer as opposed to a foley artist. Furthermore, its recorded in stereo with 128x oversampling and each CD contains 99 effects and includes a wide variety of both traditional and unique sound effects. MPM FX1 AUTOMOTIVE Features foreign, domestic, mid-size and compact car sounds. MPM FX2 SOUNDS OF THE CITY Features construction, traffic, industrial and office sounds. MPM FX3 TRANSPORTATION & RURAL SOUNDS Features trains, planes, farm animals, pets & nature sounds. MPM FX4 HOME ENVIRONMENT VOL. 1 Features assorted kitchen and bathroom sounds. MPM FX5 HOME ENVIRONMENT VOL. II Features even more assorted kitchen and bathroom sounds. MPM FX6 SPORTS EFFECTS All major sports, plus gun shots, bowling, billiards & more.

---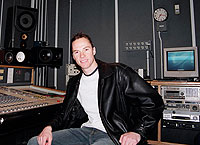 Mark Petrie
View all tracks by this artist.
Contact this artist.
Website: http://www.markpetrie.com

Born and raised in Auckland, New Zealand, Mark traveled to the US after winning a scholarship to study film scoring at Berklee College of Music. After winning the Pete Carpenter Fellowship in 2004, Mark moved to Los Angeles to work with the TV music icon Mike Post. In recent years Mark has enjoyed a steady stream of film scoring assignments in a wide range of genres including the 2007 releases: Valley of Angels, a suspense thriller starring Danny Trejo (Sin City); Mr Blue Sky, a drama starring Richard Karn (Home Improvement); Jim Hudson's Knife Shift, a modern film noir starring Craig Hall (King Kong, Eagle vs Shark); and Jay and Seth vs The Apocalypse, a black comedy starring Jay Baruchel and Seth Rogen (The 40 Year Old Virgin, Knocked Up). In addition to his work in film, he has contributed music to over 40 TV shows and over a dozen documentaries. Today Mark works out of his West LA studio with his wife Gina, composing for projects from all over the world.

---
---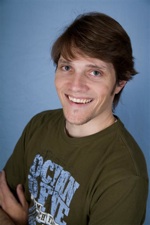 Martin Haene
View all tracks by this artist.
Contact this artist.
Website: http://www.martytone.com/

Martin Haene, born 1979, is a professional and authentic producer, composer and guitar player. He is a multi-instrumentalist with an own state-of-the-art studio including a large selection of instruments (various acoustic and electric guitars, synths, basses) as well as a great collection of the latest sound-libraries. Although his main influences are clearly guitar-driven styles such as Pop-Rock, Blues and Metal, he produces in many different genres including World/Ethnic Music, Electronica, New Age and Drama Tracks. His placements on Film & TV include Melrose Place, various shows on MTV, ABC and CW TV as well as original music for commercials and documentary films.

---
---
---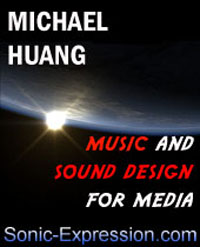 Michael Huang
View all tracks by this artist.
Contact this artist.
Website: http://www.sonic-expression.com

Michael Huang is a LA-based composer/sound designer providing audio production services for the multimedia industry for over 10 years and on over 100 projects. His past clients include: Qualcomm, Konami, WapOnline USA, Gamernauts Inc and D3 Publisher. He continues to provide audio content services to multimedia professionals today from his home studio.

---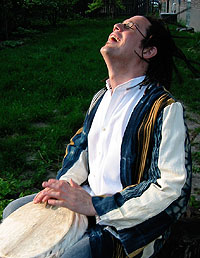 Michael Taylor
View all tracks by this artist.
Contact this artist.
Website: http://www.holygoat.com

"Whether it is as an educator (Tam Tam Mandingue-Certified professor of djembe), entrepreneur, video/recording artist or performer, Taylor brings a unique perspective to his craft. With the combination of a unique ability to communicate, instill discipline and promote creativity, combined with a broad range of life and professional experience, he focuses on the relationship between the individual and rhythm/drumming. This has led to an overall philosophy that seeks to bridge the gap between all things in rhythm, seeking to find where ones own personal pulse lies in relation to the collective pulse. By way of traditional West African or non-traditional styles, Taylor demonstrates the universality of rhythm in everything he does."

---
---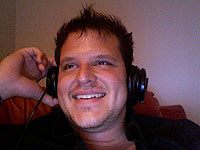 Mike Dicillo
View all tracks by this artist.
Contact this artist.
Website: http://www.mikedicillo.com

Mike Dicillo is a Chicago based composer specializing in orchestral scores. Mike's love for music came at the early age of 6 when he received his first Casio keyboard. Since then, Mike has been making noise for numerous mediums. His orchestral work has been featured in the Musicbed DV software library from Synk Audio Studios, TwistedTracks.com, and most recently, Disney interactive children's books where he has worked on titles such as The Mickey Mouse Clubhouse, The Lion King, Aladdin, Mulan, and Pocahontas. Mike has also worked on titles for Sesame Street, Nickelodeon, and Thomas the Tank Engine as a full-time composer for a publishing company. Mike's side project, The Subpar Villains is a small hit in the Chicago-land area and can be found on iTunes.

---

MusicMez
View all tracks by this artist.
Contact this artist.
Website: http://www.musicmez.com

Residing in the greater Boston area, mez is a multi-instrumentalist singer-songwriter whose talents include rhythm and lead guitar, keys, bass and drum sequencing. Armed with a MacPro and Cubase, mez writes, performs, records, mixes and masters songs in his studio for placement in film, television, radio ads, games, with artists and songwriters.

---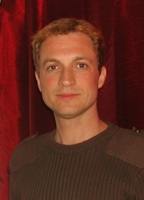 Neil Cross
View all tracks by this artist.
Contact this artist.

Neil's music is frequently licensed to film, tv and commercial productions in Hollywood and worldwide. His credits include: motion picture, "Hostage" starring Bruce Willis; "Religulous" starring Bill Maher; "Bruno" starring Sasha Baron Cohen; various commercials for ad agencies including Saatchi and mccann; numerous tv series including "American Chopper." Neil is currently working on two movie soundtracks, due for international release later this year.

---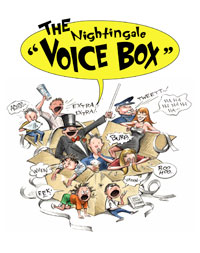 Nightingale Music
View all tracks by this artist.
Contact this artist.
Website: http://www.nightingalemusic.com

One of the largest and and most respected producers of 'voice' production elements, Nightingale first got its name producing and distributing first class music and sound effects and then added this new library to it's line-up. Nightingale has been supplying voice elements to Hollywood feature films, tv shows, commercials, games and multi-media producers around the world ever since. In addition, over the past 5 years Nightingale has become a leader in mobile ringtones ,most of which have come from The Nightingale Voice Box which now has over 3000 audio clips on 4 Cds. Nightingale will soon be releasing Voice Box 5, with unique and extraordinary sound design tools and elements for editors and musicians. These will include whooshes and drones and hits and fx's in ways you haven't heard them before as they have all been created by the human voice and then combined with creative technology.

---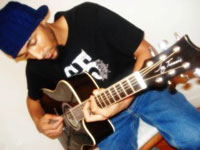 Nyki Lindsay King
View all tracks by this artist.
Contact this artist.
Website: http://www.myspace.com/nykilindsayking

Tonight at Club Soda, the popular Montreal nightclub, all eyes and ears are focused on singer Nyki Lindsay King. Everyone in the filled-to-capacity space is captivated by his voice—which is both soulful and rocking—and his original alternative rock songs. However, it is much more than that which draws everyone in: a pure natural on stage, he completely connects with the crowd, which spurs him on to dig in, take risks—and reach new musical heights. The audience has that rare feeling that they are listening to a singular voice, and witnessing a unique performer. It is no surprise, then, that Nyki Lindsay King is regarded by many as one of the most original-sounding singers to come along in awhile. Born in Verdun, a small town outside of Montreal, there was never really any doubt that Nyki would end up playing music. His dad was a big influence: Eric Lindsay (aka, Youth Rass-E-Mung) had recorded reggae albums in Jamaica's legendary Studio One and produced some of Montreal's first reggae shows. By the time Nyki was four; his father was buying him musical instruments to inspire him. Within a few years, Nyki was onstage—along with his brothers Kwame and Tarie—performing as "The King Brothers." They were immensely popular, performing throughout the 80s and sharing the stage with Ken Boothe, Alton Ellis, Paula Clarke and others. But Nyki would become much more than a child star. By '92 he recorded two tracks in Jamaica, which were included on a compilation album, Fight Apartheid, distributed internationally. Also influenced by the current rock scene, including Kurt Cobain, Eddie Vedder, Raine Maida and Scott Weiland, in 1995 he fronted his first rock band ("Frantic"—with brother Tarie on drums) which played some major venues and in 2000 released Dinner At M'as. In 2003, Nyki released his debut solo album, Couch Potato, with SDR Music. And in 2005, he joined a group, One End Left (later renamed Magdalena). Besides writing and singing, Nyki contributed a lot of the arrangements as well the EP gained interest from some well known labels including Universal Music Group "I realized it's my passion," Nyki states, "Just the thought of being able to touch somebody …reach out to a total stranger who may be on the other side of the world and yet he or she can relate to what you write, because of a certain experience in life is moving to me." And from that point he never looked back. Nyki's fusing the music he grew up listening to as a child (the Doors, Zeppelin, Hendrix and even The Carpenters), the alternative/grunge rock of his adolescence, and the soulful reggae of his Jamaican ancestry, King creates music that is at once contemporary, and completely radio-friendly. His hard rock songs feature interesting arrangements, stop-on-a-dime breaks, and surprising, dissonant harmonies that set up kick-ass choruses. And although he has a voice that can drive an entire band, he's also not afraid to wear his heart on his sleeve; as in "One More Day", when he sings, "The days between the years I always find are long. In my dreams tonight, I'll get away, from this world of pain, for one more day." Nyki is currently seeking representation and a label, But no matter where Nyki Lindsay King ends up, we're just glad to be along for the ride.

---
---
---
---
---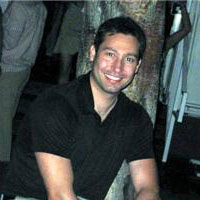 Processing Vessel
View all tracks by this artist.
Contact this artist.
Website: http://www.processingvessel.com/

"The Idea of Processing Vessel is to capture sounds that are unique and combine it with my imagination." Murat Vural (a.k.a. Processing Vessel) founded his musical passion by coincidence, while living in Ankara, Turkey - watching an episode of "Partyzone" on MTV Europe. Several years later and a whole world away, Vural resides in sunny San Diego, California, producing an array of electronic music. His production style is pure electronica, harboring on trance, house, ambient, and techno. Murat shows off his musical talents by creating a fortress of intricate rhythms and inviting melodies. You can find Murat?s work at the following labels: www.totalwipes.com, www.plasticcity.de, www.bonzaimusic.com, and of course, www.twistedtracks.com. For more information please visit www.myspace.com/processingvessel or www.myspace.com/unknownvision.

---
---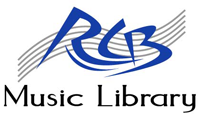 RCB Music Library
View all tracks by this artist.
Contact this artist.
Website: http://www.rcbmusiclibrary.com

Founder/Composer/Producer Rick Barclay is dedicated to providing excellent quality tracks for use in today's commercials, films, websites, and multi-media presentations by licensing to other companies through his catalog RCB Music Library. Over the past ten years Rick has also produced music for commercials, Jingles, Film/TV and album projects through sister company, Barclasion Music. Such notable clients have been Six Flags, Thrifty Car Rental, The National Rifle Association, "America's Most Wanted", "NBC Dateline", "MTVs Sweet 16", and the films "The Prankster" and "Medium Raw".

---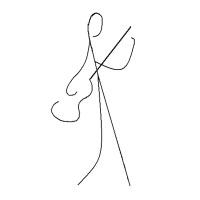 Richard Bozza
View all tracks by this artist.
Contact this artist.

Rich Bozza bought his first guitar after watching his friend Billy's older brothers rehearsing in their basement in Brooklyn 35 years ago. He has performed and recorded with numerous rock bands as a guitarist and bassist in addition to writing, arranging and producing. After purchasing his first computer (a Commodore c64) in 1987 he began composing for synthesizers and samplers, eventually moving into digital audio production. He has scored several independent films creating music ranging from modernist orchestration to ambient electronica to hair metal. Currently based in Philadelphia, his ultimate musical fantasy is to score a 1950s-style giant monster movie.

---
---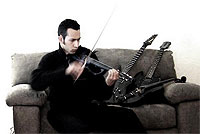 RustCycle
View all tracks by this artist.
Contact this artist.
Website: http://www.rustcycle.com

Rustcycle blends aspects of ambient electronica, house, classical influences, and progressive rock to form a soundscape that is emotionally evocative. Rustcycle is a music and media project lead by Adrian Johnson. During live performances Johnson switches between DJing and remixing his arrangements, playing electric violin and electric guitar, and occasionally VJing or using custom interaction software that takes video input. During concerts the project often manifests as a solo act, sometimes as a performance group involving instrumentalists and vocalists, but always as a genre-challenging experience. Rustcycle explores spirituality and technology. With dualistic imagery meant to appeal to humanists and futurists alike, Johnson engages a broad spectrum of music lovers.

---
---
SFX Bible
View all tracks by this artist.
Contact this artist.
Website: http://www.soundeffectsbible.com/

Ric Viers, author of The Sound Effects Bible, has worked in the film and television industry for more than ten years. His location sound credits include nearly every major television network, Universal Studios, Dateline, Good Morning America, Disney, and many others. His sound design work has been used in major motion pictures, television shows, radio programs, and video games. In 2007, Viers launched his own label, Blastwave FX, to celebrate the release of his 100th sound effects library. To date, he is considered to be the world's largest independent provider of sound effects, with more than 150,000 sounds and more than 150 sound effects libraries to his credit. He has produced sound libraries for numerous publishers, including Apple, Blastwave FX, Sony, Sound Ideas, and The Hollywood Edge.

---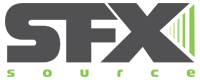 SFXSource
View all tracks by this artist.
Contact this artist.
Website: http://www.sfxsource.com

SFXsource is an affiliate of Architect of Sound, a music company that provides custom music scoring and sound design for Film/TV/New Media projects both in the U.S. and abroad with clients in Canada, Ireland, Haiti, Egypt, and Dubai. Credits include the United Nations, Aquafina-Pepsico, the National Endowment for the Arts, US Customs, Exxon, NYC Mayor Bloomberg, LexisNexis, Slate.tv and more. Additional services include sonic branding, foley, audio sweetening and mixing, and music supervision.

---
Simon Brewer
View all tracks by this artist.
Contact this artist.
Website: http://www.labelsound.com/music_details.pl/?id=310

An emerging composer for Television, Documentary, Film Soundtrack and Multimedia , Simon has written music sweeping across many genres from Orch/World/electronic to Ambient, Dance and Classical. Simon has recently been signed (Nov 2006) to the new visionary record label: Beatpick.com - FairPlay Music Label... In Sept 2007 Simon Wolfe, was selected for the soundtrack of a video created by the Majority Leaders' Office of Steny Hoyer, in Washington D.C. '...The uplifting turn in the video is when Simon Wolfe's "Power and Glory", from his album 'Legends of Truth', takes over. The song is a powerful motivational vote for change.' "...From time to time we receive production music of a very high quality. This is is your case..." David d'Atri at Beatpick. Some of his work has recently featured in the World Music track CD released by Productiontrax... 'This stunning collection features 26 royalty free world music tracks from Partners In Rhyme, Tay Chee Wei, Really Free Music, Simon Wolfe, and many more Productiontrax.com artists. Beautiful soundscapes, unique orchestrations, and lush orchestra work make up the backbone of this library collection. Featuring real ethnic instruments from Asia, Africa, and the Pacific, this collection is a perfect match for nature films, documentaries, adventure programs, and childrens projects, and any other project seeking an authentic world sound.' His track 'Next to You' was chosen for the film HARD PILL (writer/director John Baumgartner starring Jonathan Slavin). Producers may choose from a large stock of existing material or tracks can be custom written and mastered quickly in most formats to specific project requirements. Credits include: 'Wall to Wall' Television UK (dinosaur documentary), 'Illuminations' UK (music written and arranged for a documentary on Captain Cook's painter, William Hodges on expeditions to Tahiti and India, featuring contributions by Sir David Attenborough). Simon has just completed a commission writing music for a documentary on paintings of first encounters between western traders and explorers and the peoples of the far east and India. The paintings comprised an exhibition at the Victoria and Albert museum, London in September 2004. The documentary was broadcast on CHANNEL 5 TV in Oct. 2004. Producer, Sebastian Grant of Illuminations Television commented: "...we were all really impressed with what you did with this one; you responded very well to a difficult brief and continued to respond to our changing demands. Some great and sympathetic compositions there." Once a brief is received, material can be written quickly for the client's requirements, with sensitivity to the client's particular budget and needs in each case. mp3 files can be 'to and frod' as email attachments quickly and easily for the client. Simon has also done commission writing for some local West country production companies, for example Smith and Watson Productions in Totnes, South Devon. He has also had material licensed for broadcast with music for media companies online. His most recent projects include music for 'building a dream' documentary - UK DISCOVERY CHANNEL and also WEST COUNTRY TV (product advertising) and SKY SPORT - middle east: (FORMULA 1, GREAT SPORTING MOMENTS, PREMIERSHIP FOOTBALL). Simon is the main driving force behind the project and has worked with a number of different musicians and artists at different stages. He approaches the songwriting projects with an ongoing development of the songs, so that the material is undergoing a constant metamorphic change and development, adapting pieces, reworking them, taking them in different directions. Some reviews appear below: Robert Silverstein at MWE.com commented: "... Got the Lions CD and I really enjoy it. It's kind of out there. Sort of Art Of Noise meets so...mething (it's late!)... and are there any other titles you've released." Derek Frederickson at Twisted Tracks commented: "...you've got depth to your arrangements and great production." "A new album by a new artist, Lions On The Beach is the debut CD from U.K. multi-instrumentalist Simon Wolfe. A fine guitarist and keyboardist, the album paints a broad palette of trance-inducing sounds incorporating influences like John Barry (check out the CD's cool Harry Nilsson sample), Pink Floyd and The Chemical Brothers. Wolfe adds in some Floydian vocal touches to his mostly instrumental drum and bass groove. Cinematically influenced chill-out trance vibes abound and let's hope Wolfe has the opportunity to release further editions."

---
---
---
---
---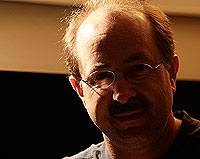 Tom Commerford
View all tracks by this artist.
Contact this artist.
Website: http://www.tommcomm.com

Tom Commerford leverages a diverse musical background in his compositional work. He has composed music for radio, television, video, and the web. In 2003 he was selected as one of the winners in an international production music competition sponsored by Post Magazine and Extreme Music. From collaborations with top Nashville writers and producers on children's music projects to production music to classically based choral music, creativity and quality remain benchmarks in his musical approach. Tom currently works in a variety of multimedia related disciplines including video production, motion graphics, music composition, and web technologies. He has bachelor's degrees in telecommunications as well as piano and voice.

---
---
---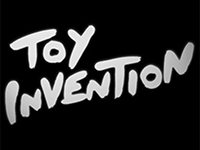 Toy Invention
View all tracks by this artist.
Contact this artist.

TOY INVENTION is a studioproject based in Germany. It was founded by Michael Adels over 20 years ago. After playing keyboards for some years in a rock band he knew that he belonged in the studio. This long experience is the guarantee for expressive music in various styles. TOY INVENTION produces tracks for multimedia, movies and many more.

---
---
---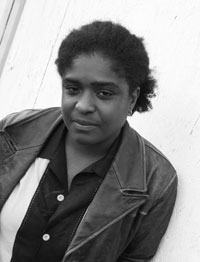 Yvette Janine Jackson
View all tracks by this artist.
Contact this artist.
Website: http://www.yvettejackson.com

Yvette Janine Jackson, a Los Angeles native, is a composer and sound designer for theatre, radio drama, television, installations and the concert stage. She is the recipient of the San Francisco Dean Goodman Choice Award for Sound Design and Theatre Bay Area's Eric Landisman Fellowship. Past projects and collaborations include: ABC News Nightline, Altoids, Asian American Theater Company, Aura Codec, Aurora Theatre Company, California Audio Arts, Campo Santo, Chariot Videos, Crowded Fire, Cultural Odyssey, David Molina, Edris Cooper-Anifowoshe, Ellen Sabastian Chang, Erik Ian Walker, Erika Chong Shuch, Exit Theatre, Golden Thread Productions, Grace Cathedral, Intersection for the Arts, Joe Goode Performance Group, Magic Theatre, Marlo Thomas, Oakland Public Theater, Pagliacci's Fools, Phillip Kan Gotanda, Ray's Vast Basement, Solano College Theatre, Strange Lights, Su-Chen Hung, A Traveling Jewish Theatre, W. Kamau Bell, Wackoworld Music, Yerba Buena Center for the Arts, Youth Speaks, Zellerbach Hall.

---